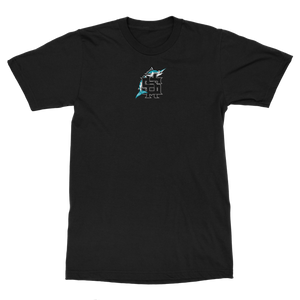 Happy opening day! Your favorite logo from MIami meets the greatest fish in the sea.
We are doing things a little different this drop and changing up the garments. 

In true baseball fashion, centered chest logo.High quality screen print on a premium 7.5oz  heavy weight tee. QUALITY
Stay true to size for an oversized boxy fit.
Like always,  available for a limited time and may not EVER return to our collection.
So grab one and wear it or just keep it as a collectible for years to come!
30 years of screaming GO FISH!!!!